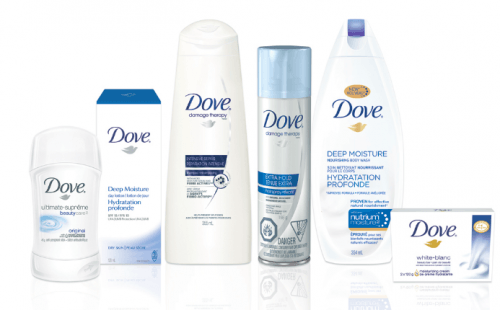 SmartSource.ca has two coupons available right now for Dove products, one that can be found on the SmartCancucks SmartSource coupon portal, and the other which is a hidden printable coupon. Using both of these coupons, you will be able to save yourself a total of $5.50 on Dove products.
The first coupon, which can be found on the SmartCanucks portal, will save you $1.50 on any 2 Dove hair care or skin care products, so long as they aren't travel or trial sizes, or being sold in value, gift or bonus packs.
The second coupon from SmartSource will provide you with a savings of $4 on Dove Advanced Hair Series products.
These coupons both require Java Printer applet, so you will need to have access to a printer.