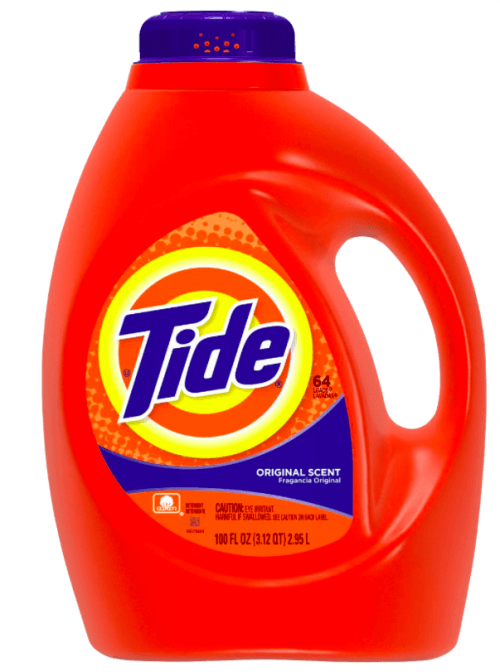 SmartSource.ca is really big on the hidden coupons nowadays, earlier we posted about the coupon for $1.50 off on your purchase of Royale Tiger Towels and now we have one for your favourite laundry detergent: Tide.
Right now, you can save $0.50 off on your purchase of any Tide laundry detergent product, all you have to do is print-out this coupon and then present it to a participating retailer and you will receive your discount.
Laundry detergent and other cleaning products can be some of the biggest ticket items on your weekly grocery list, so any money that you can save on them is worth it to me!
You can also check out more SmartSource.ca coupons here. Some recommendations from SmartSource that I'd suggest checking out include:
save $2 on the purchase of any PediaSure Complete (4 x 235ml pack)
save $0.75 on any No Yolks noodle product
save $2 when you buy any one Olay Complete Moisturizer product (excludes travel size)
save $2 when you buy any one Olay Regenerist product
Click here to print out the $0.50 off coupon for any Tide product from SmartSource.ca.