Nice idea from the Canadian Dental Association 🙂
Smile Certificate

Losing a first tooth is an important sign that your children are growing up! The Canadian Dental Association (CDA) can send a special certificate to children who have lost their first tooth, as a way to celebrate this special event.

Along with the certificate from the Tooth Fairy, CDA will also send information and activities that teach children the importance of taking good care of their new teeth to ensure a healthy smile for life.

To receive the certificate and resources, send an e-mail to [email protected] that includes the following information:

* The child's first name only
* Indicate whether the child is a boy or a girl
* The date on which the child lost the tooth
* Your mailing address

You can also provide this information by telephone at (613) 523-1770 or by fax at (613) 523-7736.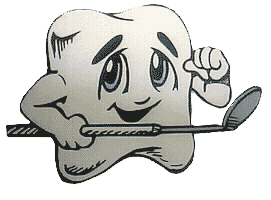 More details on the Canadian Dental Association official website