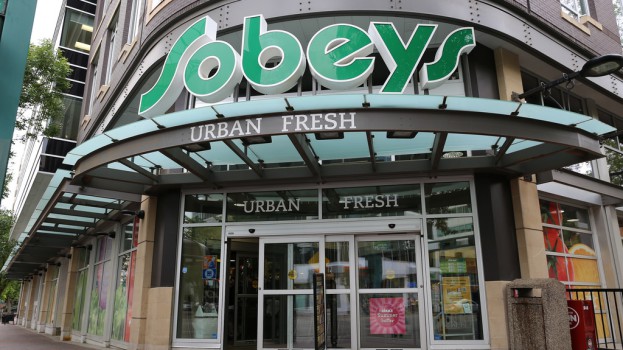 Loblaws Canada and Amazon had best watch out, as Sobeys Canada has recently announced their bold decision to amp up their online grocery delivery service by partnering with the UK supermarket brand Ocado Group.
Since Amazon's acquisition of Whole Foods Market last year, the multi-national e-commerce site has been putting pressure on Canadian grocers, such as Sobeys, to make significant improvements to their online grocery delivery systems.
"We want to be the other player," Sobeys spokesperson Cynthia Thomspon said in an interview with Bloomberg. "The grocer that is competing with them head on."
And this deal between British Ocado and Sobeys intends to launch the Canadian grocer into competing head on with the tech giant, specifically when it comes to their online grocery business.
Ocado will provide Sobeys with engineering and tech support to help build their online brand, an expertise that can be seen in Ocado's own successful launch of Ocado.com and several other specialist banners.
The two firms are going to be setting up their main warehouse in the Greater Toronto Area over the course of the next two years, where they will build a customer base by providing services to 1,500 stores across the region falling under brands like IGA, Safeway and Thrifty Foods.
Sobeys has made this announcement just on the heels of their competitor Loblaw Companies Ltd., who also said they would be outsourcing their home delivery services to an international company. Loblaws announced they would be partnering with the California-based Instacart to provide home delivery services starting in Toronto and would later be adding Vancouver to the cities with home delivery.
Click here to learn more about the Sobeys and Ocado partnership.