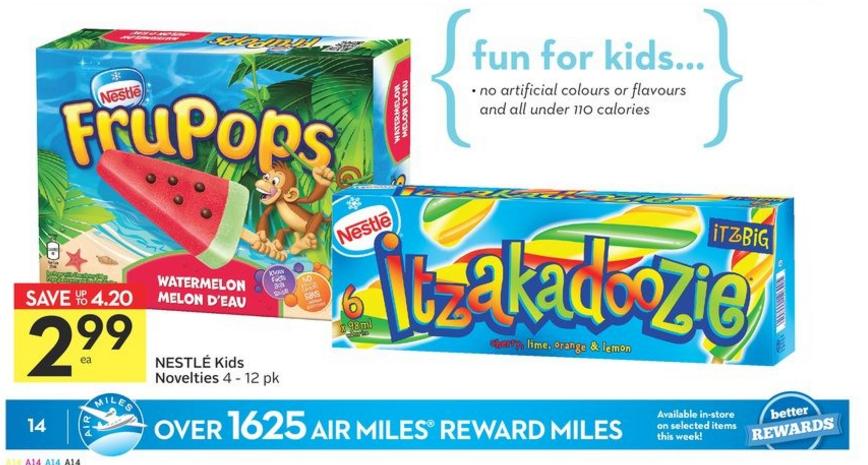 If you happen to have a Sobeys Ontario near you and collect Air Miles reward miles, then you may want to head there this week for some Nestle frozen treats, and earn yourself a huge bonus on your purchase.
All this week, Sobeys has select Nestle ice cream products on sale, and there is also a bonus of 75 Air Miles reward miles when you purchase three of these products. Qualifying products include:
Haagen Dazs ($4.99 each when you buy two or more)
Skinny Cow ($4.99 each when you buy two or more)
Nestle Kids Novelties ($2.99 each)
Clearly the best deal would be the Nestle Kids novelties at $2.99 each. Purchase three for a total of $8.97, and earn 75 bonus Air Miles reward miles for your purchase. 95 Air Miles can be redeemed for $10, so you would be very close to earning back all of the money you would be spending on the kids novelties, in the equivalent amount of Air Miles. Hopefully you've eaten enough of your bacon stockpile to have cleared some freezer space by now!
Click here to view the Sobeys Ontario flyer.