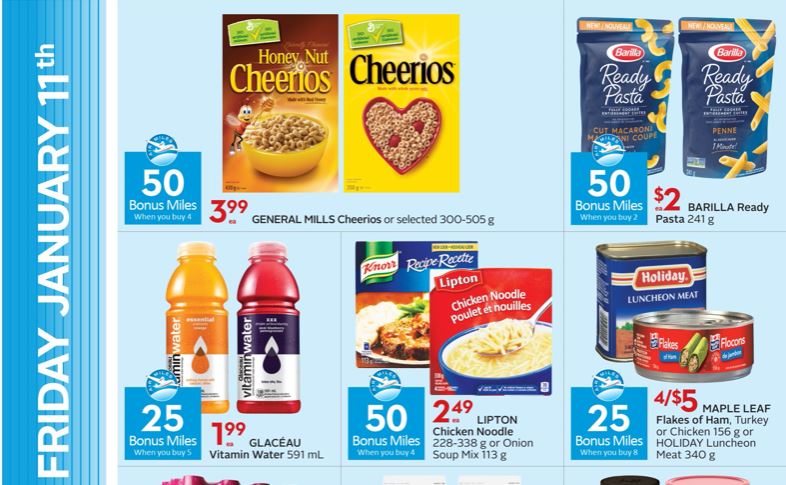 This Friday is Blue Friday at Sobeys Ontario, a day where you can collect bonus Air Miles on many items, including Barilla Ready Pasta.
On Friday, January the 11th, the Barilla Ready Pasta is advertised for the price of $2 each. There is a $1 tear pad from last that you may have that is still valid. Use the coupon and you will pay $1 a package. There is a bonus Air Miles offer for the pasta as well, where you will earn 50 bonus Air Miles when you buy two.
So, if you have the coupons you will pay $1 each, or $2 for 2, and earn $5 worth of Air Miles, which is an overage of $3! If you do not have the coupons, you cost will be $4 for two packages, and earning 50 bonus Air Miles will put you up $1 for every two packages.
Whether or not the 50 bonus Air Miles for two is a misprint, and if there will be a limit in store if it is not, we will have to wait until Friday to find out.