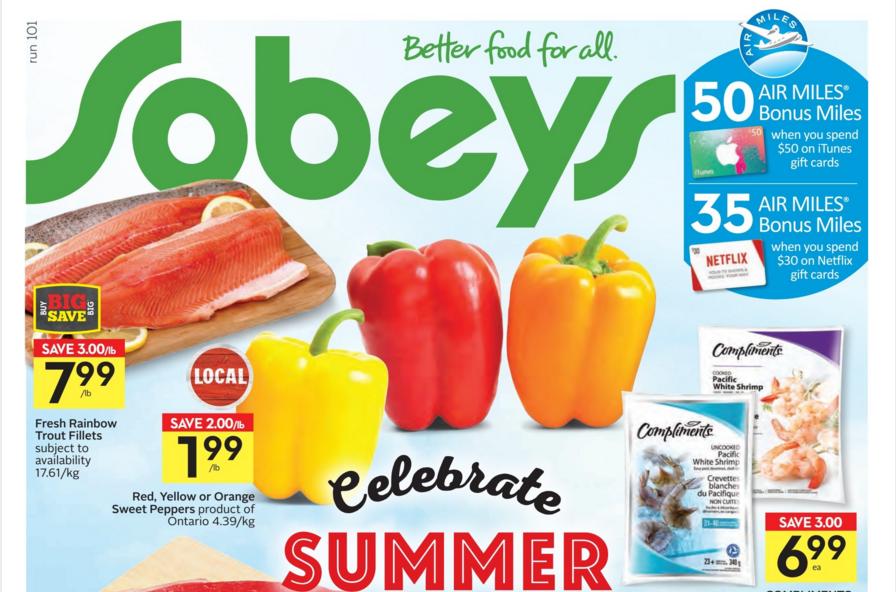 This week at Sobeys Ontario you can pick up some bonus Air Miles by purchasing select gift cards. From April the 28th to May the 4th, get 50 bonus Air Miles reward miles for purchasing $50 worth of iTunes gift cards, and get 35 bonus Air Miles reward miles when you spend $30 on Netflix gift cards.
The bonus offers on these items gets you 10% or more back in Air Miles so if these are gift cards that you can use or give to someone else as a gift, then this is a great time to pick them up and get a little extra back. There is no stated limited as to how many times you can receive the bonus per collector account, so you should be able to purchase as many gift cards as you wish.
Click here to view this offer in the Sobeys Ontario flyer which starts tomorrow, April the 28th, and runs until the 4th of May.