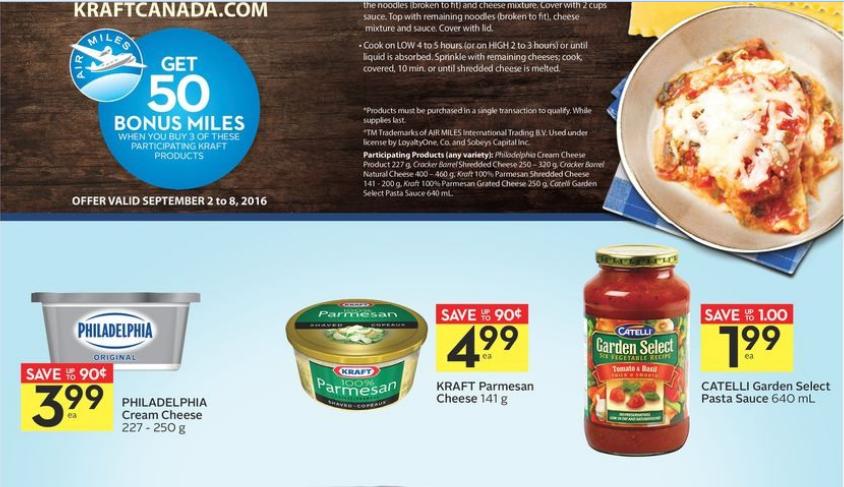 Residents of Ontario, if you happen to have a Sobeys  location near you, you may want to head there this week to take advantage of this great offer of Air Miles on Catelli pasta sauce!
The latest flyer, valid from September the 2nd to the 8th, shows Catelli Garden Select pasta sauce 640ml for $1.99. Not the best sale price we have ever seen, but combined with an Air Miles deal this becomes an amazing offer. Also from September the 2nd to the 8th, when you purchase three participating Kraft products, you will receive 50 bonus Air Miles reward miles.
Thank you to forum member lotsasavings for breaking this down for us. Three jars of the Catelli pasta sauce will cost you a total $5.97. You will then receive your 50 bonus Air Miles rewards miles, which is a value of $5.25. This mean that when you factor in the value of the Air Miles earned, your purchase of three jars is only costing you 72 cents, which works out to 214 cents per jar of pasta sauce.
Click here to view this offer in the Sobeys Ontario flyer.