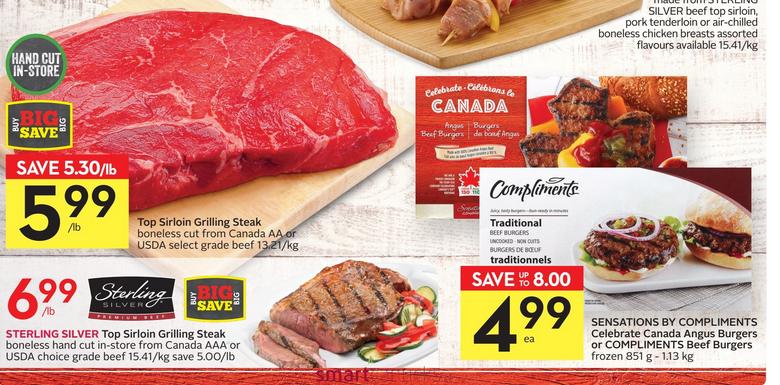 This week until August the 24th, Sobeys Ontario has a variety of frozen burgers on sale for $4.99 a box, which is a savings of up to $8 per box. While these may be a little overpriced at regular price, at just $4.99 you may want to throw a few boxes in the freezer.
Included at the price of $4.99 are Sensations by Compliments Celebrate Canada Angus Burgers or Compliments Beef Burgers, the packages ranging from 851g to 1.13kg. At this sale price it works out to about $2.50 or less per pound, which is often cheaper than what it would cost you to purchase lean ground beef and make your own burgers, so for the sake of convenience this is a great deal. I also prefer Sobeys brands of frozen burgers to other store brands like PC, so give them a shot if you've never tried them.
Click here to view this offer in the Sobeys Ontario flyer valid until the 24th of August.