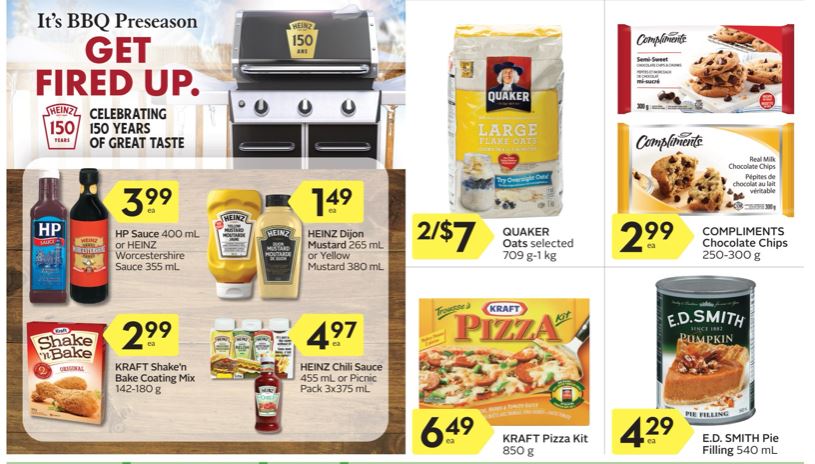 This week Sobeys Ontario has Heinz Dijon Mustard 265ml, or Yellow Mustard 380ml, on sale for $1.49. Use the new tear pad coupon for 50 cents off any Heinz condiment, and you will pay just 99 cents per bottle of mustard.
If you are also looking for a good deal on Heinz Ketchup this week, you can find that at Sobeys Ontario as well. The Heinz Ketchup is on sale for $2.97, making it just $2.47 with the coupon for 50 cents off. There are other Heinz condiments advertised in the flyer, like the Heinz Chili Sauce 455ml for $4.97, or the Heinz Worcestershire Sauce 355ml for $3.99. Use the coupon on these items and they would be $4.47, and $3.49 each.
Click here to view these offers in the Sobeys Ontario flyer for this week, valid until the 24th of April.