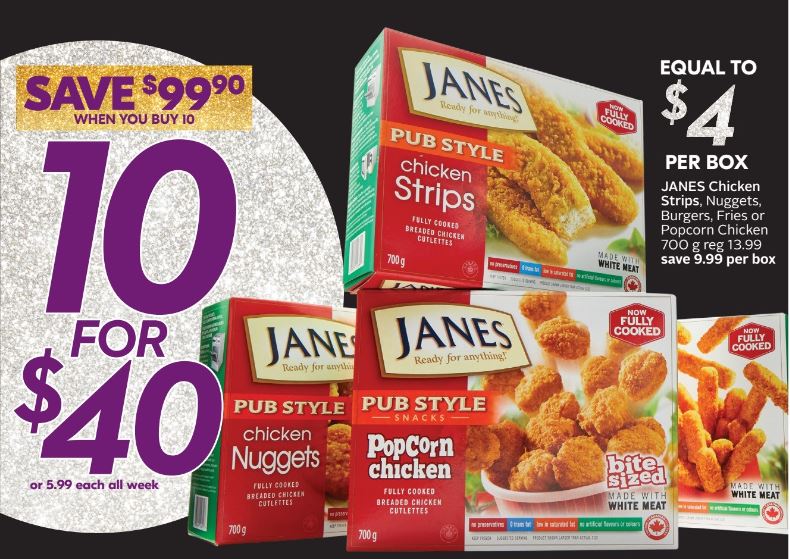 This Friday, November the 29th, get 10 boxes of Janes frozen chicken products for $40 at Sobeys Ontario! This works out to $4 a box, which is an excellent price, particularly if your family goes through these products quickly anyway.
This offer is valid on the Pub Style strips, nuggets, burgers, fries, and popcorn chicken 700g, for this one day only. the rest of the week price is $5.99. Sobeys calls this this a savings of $99.90 when you purchase 10 boxes, based on their regular price of $13.99, but I would hope no one ever pays more than $5.99 a box, which would make this a more realistic savings of about $20.
There are some other good Friday only deals in the Sobeys Ontario flyer, such as Cashmere bathroom tissue and SpongeTowels for $4.47, so be sure to check them out.
Click here to view the upcoming Sobeys Ontario flyer.