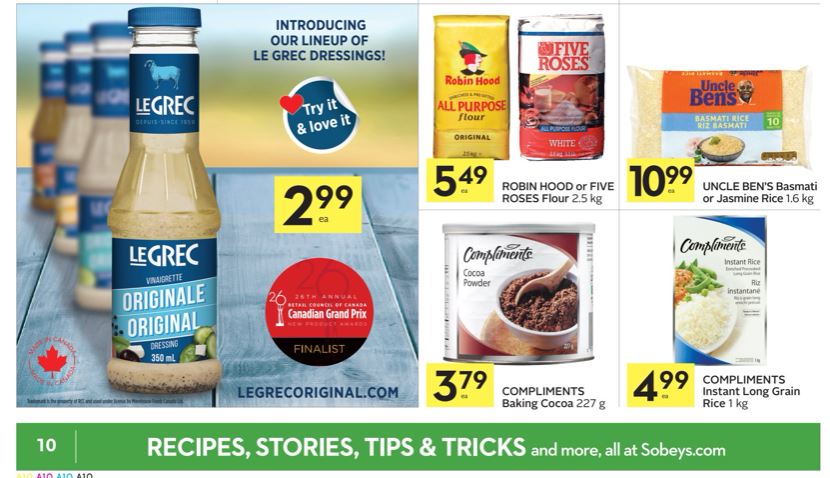 This week, Sobeys Ontario has Le Grec dressing advertised for $2.99. This may actually just even be the regular price, but it looks like the product line is new to Sobeys.
If you've visited the WebSaver.ca printable coupon portal lately, you may have noticed that a coupon has been available for the Le Grec dressing for some time. I had never seen these products in any store I've been in, but have been curious as to where they are sold. So, now that we know they are available at Sobeys, you can print the coupon by clicking the link below. The coupon is for $1 off the purchase of one dressing, so you will pay just $1.99 each. Certainly not the cheapest price for dressing but you may be willing to try it at this price to see what it's like. You could also print the coupon and wait for it to go on sale for less than $2.99.
Click here to print your coupon for $1 off the purchase of Le Grec dressing.
Click here to view this offer in the Sobeys Ontario flyer.