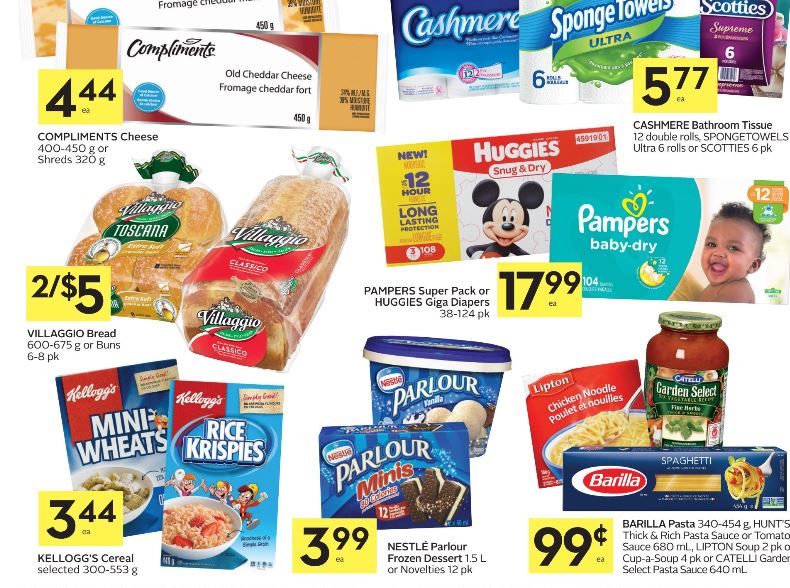 Starting tomorrow, January the 18th at Sobeys Ontario, Pampers super boxed diapers are on sale for just $17.99. There is a tear pad from before Christmas, for $10 off the purchase of two boxes. If you have that coupon and use it, you will pay just $12.99 per box.
If you are able to price match Sobeys at Real Canadian Superstore, you may get points toward your purchase if you have a personal offer. Also, if you prefer Huggies, it is also included in this sale, and there is a coupon zone coupon available at Real Canadian Superstore, valid on these size boxes. If  you price match and use this coupon then you can also get the Huggies brand for $12.99 a box.
Click here to view this offer in the Sobeys Ontario flyer valid January the 17th to the 23rd.