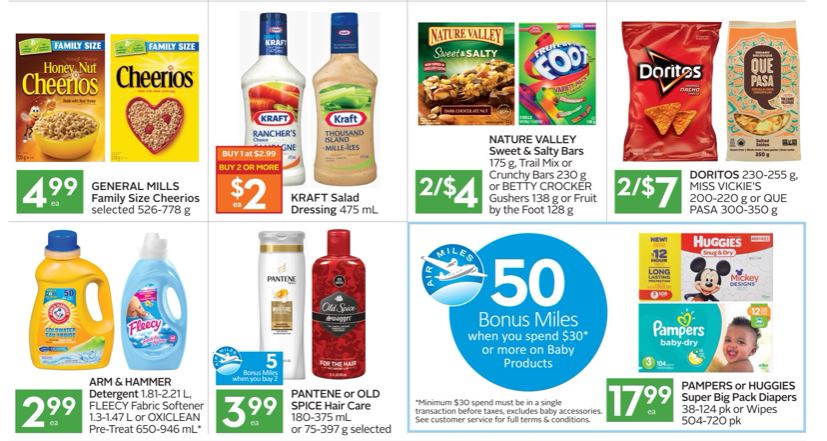 You can get an amazing deal on Pampers super boxed diapers this week at Sobeys Ontario! Pampers super boxed diapers are advertised for just $17.99, and you can use the tear pad coupon that's out there for $10 off the purchase of 2 boxes and pay just $12.99 per box. The coupon is valid until the end of the month, so it's time to stock up before it expires.
Also advertised in this flyer, is a bonus of  50 Air Miles when you spend $30 or more on baby products. If you are an air miles collector and use the coupon mentioned above, factoring in the bonus of 50 Air Miles when you purchase two boxes, the final cost per box is $10.49.
I'm not sure if you will receive 50 bonus Air Miles for every $30 spent, so if you plan to purchase a lot of boxes you might want to purchase two at a time in separate transactions.