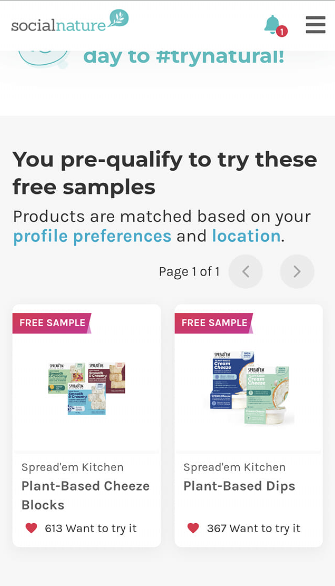 Social Nature has a new testing opportunity that you can apply for this morning! Sign in to your account and you can apply to try Spread'Em Kitchen Plant-Based Cheeze Blocks and Plant-Based Dips.
You must apply for each one separately and you will be asked a series of questions to see if you qualify. Should you qualify, you will receive a free voucher for the coupon and you will be expected to review the product within two weeks. Vouchers for the products are to be mailed out mid-September and should be received shortly thereafter. Be sure to review your product on time so that you are considered for future opportunities.
If you do not qualify for this one it may be that the product is not sold in your area, but keep trying for future opportunities!
Click here to apply for your free sample of Spread'Em Kitchen plant-based products.