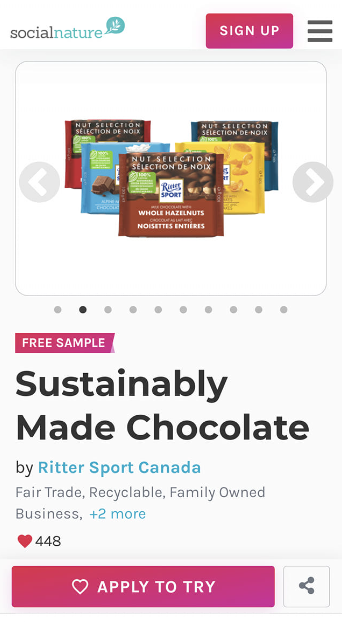 If you have a Social Nature account be sure to sign in the evening to see if you have a new opportunity available! Some members will currently have the chance to try and review sustainably made chocolate from Ritter Sport Canada.
If you do have this opportunity in your account you will asked a series of questions about your chocolate purchases, and you will be sent a free product coupon with which you can get your free Ritter Sport Canada to review. Social Nature always shows the stores nearest you that carry the product, so make note of this so that you know where you can redeem your voucher when you receive it. Vouchers will be sent out in late April, and once you receive it you will have a couple of weeks to submit your review.
Be sure to submit your review on time so that you are considered for future opportunities.
Click here to sign in to your Social Nature account or to register.