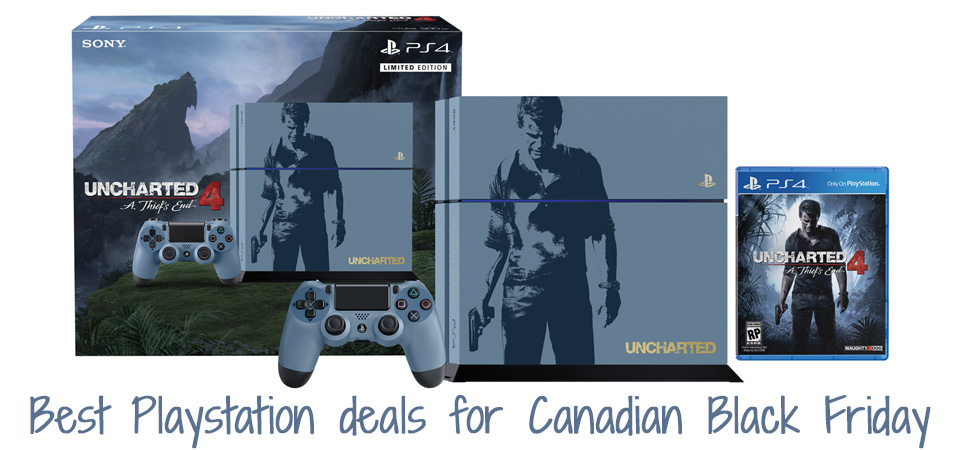 The deals on PS4 bundles this year seem pretty standard across various stores for Black Friday in Canada.  You can pick up a Playstation 4 Uncharted 4 – A Thief's End bundle for around $330.
If you want to save your pennies, the cheapest option is Walmart at $329.96 but the other stores vary buy a dollar or two.  It seems be a standard deal that you can pick up wherever else you are shopping and worry about the hotter deals that vary by store.  Walmart also has DualShock controllers advertised for $49.96 for Black Friday.
No major PS4 Pro promotions for Black Friday, but you can trade in your old PS4 at EB Games and get a $210 credit towards your new PS4 Pro.  Games however are on sale at many stores and Black Friday is always a good time to stock up.
If you are shopping elsewhere, you can pick one up at Best Buy, London Drugs or The Source.  Watch for flash sales and check Amazon.ca who may want to beat out Walmart in the battle of Black Friday sales but it likely won't be much cheaper elsewhere.