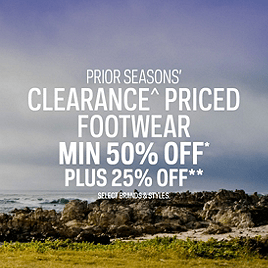 Sport Check Canada has numerous weekly deals going on this week including two where you can save on watches as well as last season's footwear! Many of the footwear clearance items are a minimum 50% off plus get an extra 25% off!
In the watch section, you can find these Bushnell Neo XS GPS Watches! From the left is the regular White version, the Rangefinder in Charcoal and finally the Rangefinder in Black. These are all on sale for $80 off the original price of $229.99 and are now only $149.99!
Sport Check Canada has FREE shipping on orders of $50.
Click here to shop at Sport Check Canada.