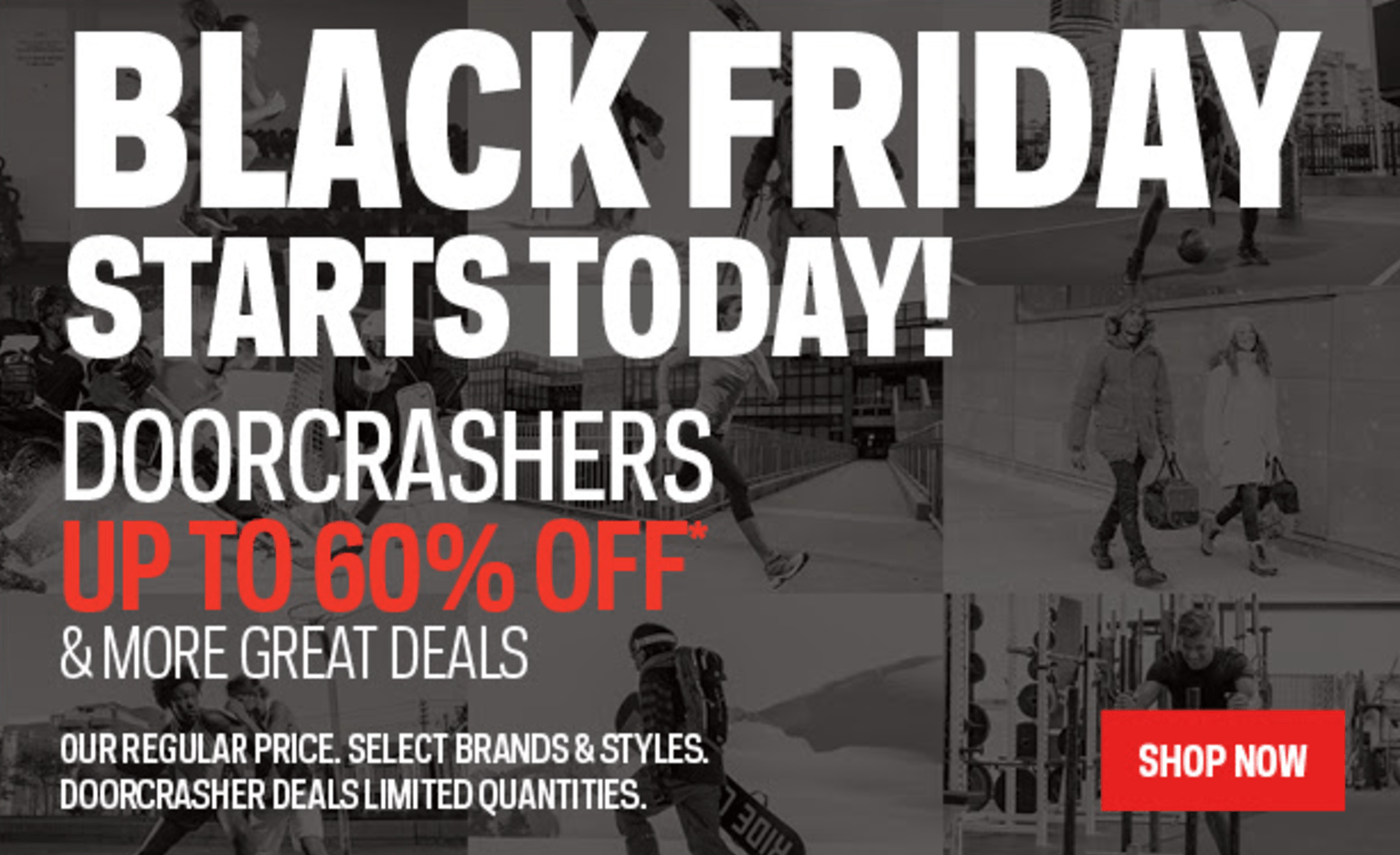 Sport Chek Canada has started their Black Friday sale today! Get doorcrashers deals up to 60% off and more great deals! You will also get FREE shipping on all orders. Shop now before your size runs out.
In addition to the Black Friday sale, check out the weekly deals starting today: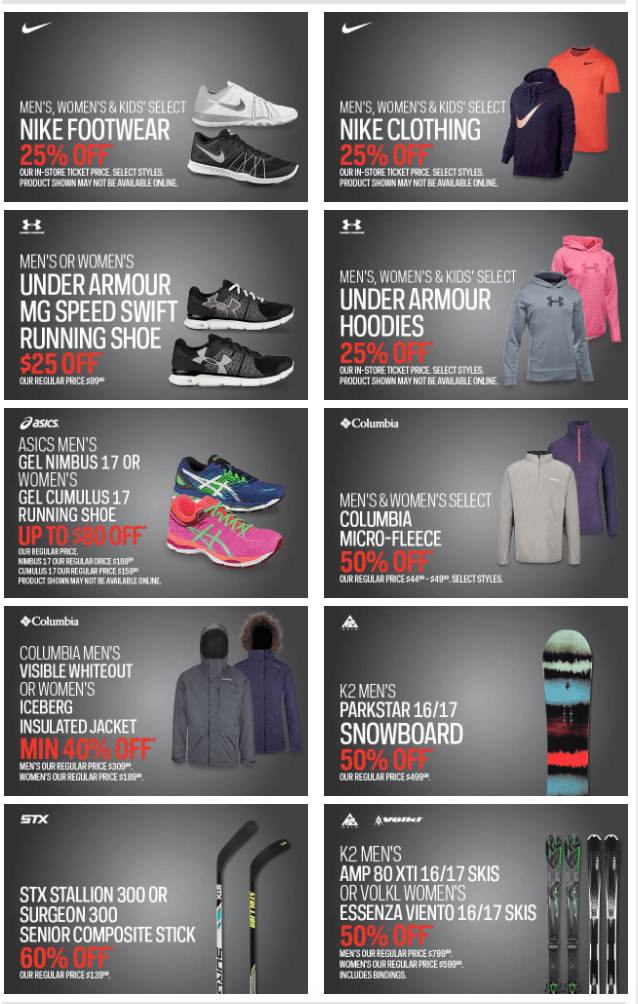 The Black Friday sale is on until December 1, 2016 at 1:59 AM or while quantities last. The weekly deals end on November 28 2016.
Get FREE shipping on all orders!