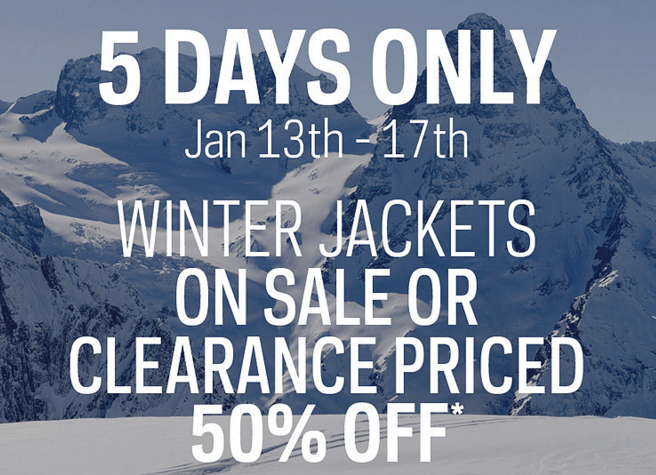 For only five days, SportCheck Canada is having a sale on winter jackets: 50% off with free shipping. The weather in Canada won't be getting warmer anytime soon, so if you don't have a winter jacket already now is a good time to invest in one for now and for the future winters to come!
Helly Hansen has been all the roar this season and now the HH Blanchette H2Flow Women's Insulated Jacket is half price at $187.49 (regular $374.98). It combines a classic parka with a ski jacket to make it versatile enough for hiking, skiing, or just going for a walk! Waterproof, windproof, and fully seam sealed make this jacket a go-to for Canada's wacky weather.
Free shipping on all orders up to a maximum of $15 credit.
This deal ends on January 17, 2016.
Click here to check out SportChek Winter Jackets!