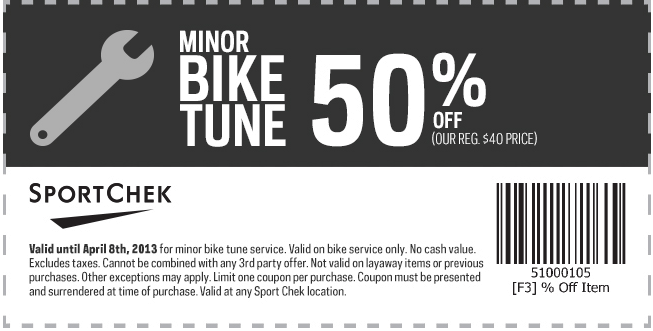 SportChek has put out a coupon for 50% off a minor bike tune up. The regular price is $40 for a tuneup, so the cost with the coupon to you is $20.
A minor bike tune up takes 24 hours usually (subject to workload) and involves:
General inspection of the bike
True wheels
Adjusting the brakes and gears Inflating the tires, lubing the drive train
The Fine Print
Valid until April 8th, 2013 for minor bike service. Valid on bike service only. Limit one coupon per purchases. Valid at any SportChek location.