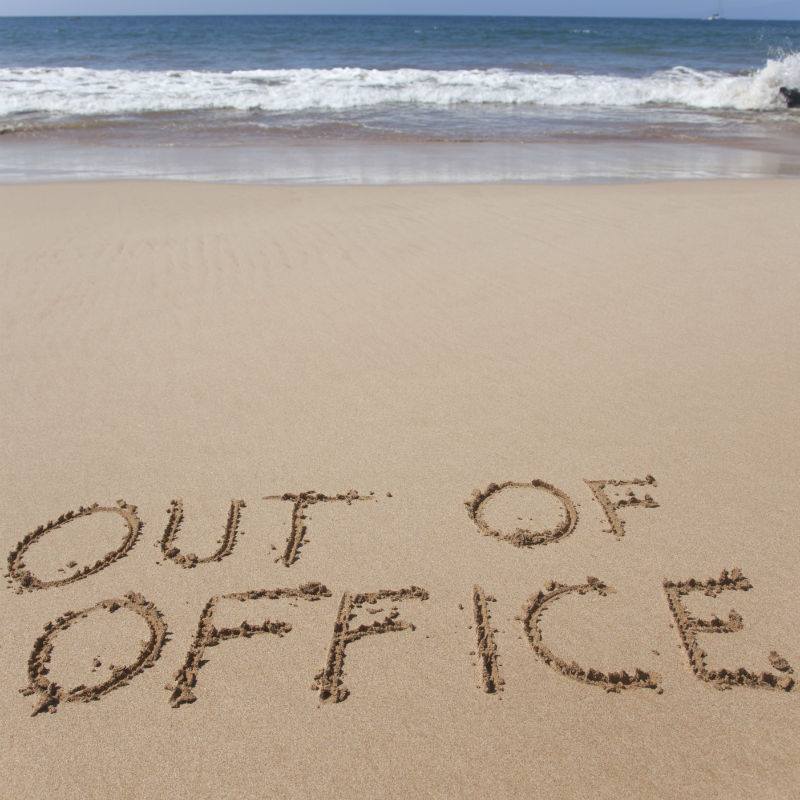 Staples Canada's weekly flyers are now out! Shop this week at Staples Canada and you can find savings up to $250. This week's deals are on until March 15, 2016. Save on items ranging from laptops to software and accessories.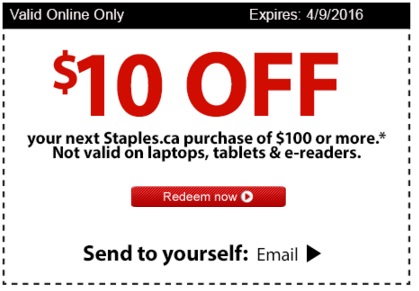 Shop at Staples online now until April 9, 2016, and you can save $10 off your purchase of $100 or more (some exclusions apply).  Receive this offer in just 3 simple steps
Click here, to get your individualized coupon code, if you are ready to use code immediately click 'Redeem now' or select 'Send to yourself: Email' for later use
Click 'add/edit' coupon at checkout
Copy and paste 16 digit coupon code and select add coupon, and discount will be added onto qualifying orders

Rarely do you see retailers offer gift cards at a discount, shop this week, and you can get a $50 Gap Options gift card, or a $50 Roots gift card for just $40! Gap Options gift cards can be redeemed at any Old Navy, Gap brand, Banana Republic or Athleta store either in-store or online. Roots gift cards can be redeemed either at any Roots location or online. These gift cards make perfect gifts for everyone, or get one for yourself, so you can purchase $50 worth of merchandise, but only spend $40!
Other deals this week from Staples Canada include:
HP Pavillion PC AMD Quad-Core A8-7410 Processor now $469.96 (save $80)
Acer laptop Featuring 6th Generation Intel Core now $599.92 (save $100)
Save $10 when you purchase any 2 HP ink packs
Samsung Galaxy Grand Prime unlocked cell phone now $199.83 (save $30)
Apple iPod nano 16GB now $169 (save $10)
Dod LS360W dashcam now $169.98 (save $30)
UFile 6 now $16.99 (save $3)
Logitech G910 Orion Spark gaming keyboard now $159.85 (save $40)
Staples Kendros leather task chair now $99.95 (save $70)
Lenovo Flex 3 15 touch convertible laptop now $649.46 (save $50)
Star Wars limited edition laptop 6th generation Intel Core now $799.96 (save $100)
Acer laptop 1.60GHz Intel Pentium N3700 now $449.93 (save $50)
Acer Cloudbook 1.6GHz Intel Celeron N3050 now $329.96 (save $20)
Asus Transformer Book T100HA Intel Quad-Core x5-Z8500 now $299.96 (save $50)
Samsung Galaxy Tab S2 now $449.92 (save $50)
Acer all-in-one desktop Quad-core N3700 Processor now $549.96 (save $50)
HP all-in-one desktop 2.90GHz Intel Pentium processor now $799.96 (save $50)
Acer LED monitor now $99.98 (save $10)
LG 21.5″ IPS LED monitor now $139.96 (save $50)
Asus 23″ IPS LED monitor now $189.82 (save $40)
Apple MacBook Pro with 13-inch retina display laptop 5th Generation Intel Core i5 processor with force trackpad now $1499 (save $50)
Apple MacBook Pro with 15-inch retina display 4th generation Intel Core i7 processor with force trackpad now $2349 (save $100)
Logitech iPad ultrathin keyboard cover now $59.23 (save $30)
Logitech Blok iPad Air 2 keyboard case now $119.32 (save $30)
PG glass screen protectors now $34.95 (save $10)
many many more
Staples Canada offers free delivery on purchases of $45 or more
Click here to get $10 off your next purchase over $100 from Staples online.
Click here to check out Staples' weekly flyers.