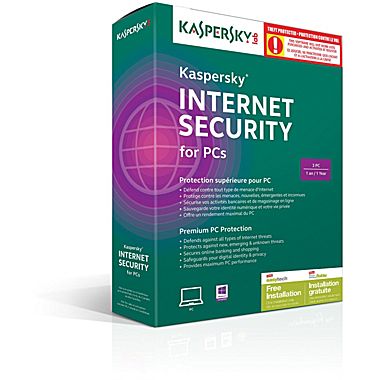 Staples has Kaspersky Internet Security 2014 coming on sale for just $12 (save $67 off). This will be on sale starting Wednesday, November 27th and run through December 3rd.
Shipping is free on orders over $45 online (so you'd need to be purchasing more to qualify for free shipping online) and it's also available in store.
This is the same price that they had on the Anti-virus just the other day, but this is the full Internet Security for 2014. Usually the sale price is $19.99, so this is a great deal.
This is the 3 user version and the license will last you for a full year. If you already have a license, that's OK because you can hold onto the serial number and use it for a future year.
The store is also offering free installation according to their flyer, so if you need help in that regard it's available.
This is in the regular Staples flyer and not any flyer labelled as Black Friday, so you may also be able to price match Future Shop or Best Buy if they are still selling it for $79.99 on Wednesday and they'll beat 10% of the difference.