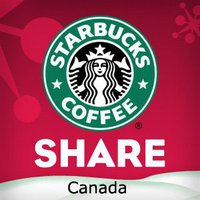 Starbucks Canada is offering 12 Days of Christmas Deals.
Each day is a new promotion -and today is a great one! (Good for those gift baskets and teacher gifts)
Buy 1lb of Starbucks Christmas Blend and get 1lb for free.This offer also includes Decaf and Christmas Blend Espresso Roast. Mmmmm….espresso…..
This offer expires December 2, 2010 and is only available at participating stores.
Click here to visit the 12 Days site and see each day's promo.