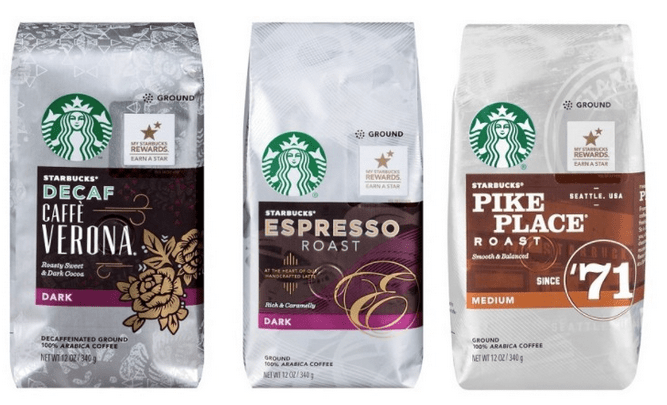 For a limited time, purchase two qualifying Starbucks Canada products, and you will receive the nice little bonus of a $5 eGift card. You may have seen this offer on a tear pad placed near the Starbucks coffee in your grocery store, or on the coupon board, but if you have not, then here are the details of this promotion.
You must make your qualifying purchase before March the 9, 2018, and  both of those items will need to be on a single receipt. Acceptable products include packaged coffee 311 grams or higher, or Starbucks K Cups packs 10 count or higher. Your purchase cannot be from a Starbucks store or it will not qualify.
You have until March the 12, 2018, to submit your receipt by visiting starbucks-stars.ca.