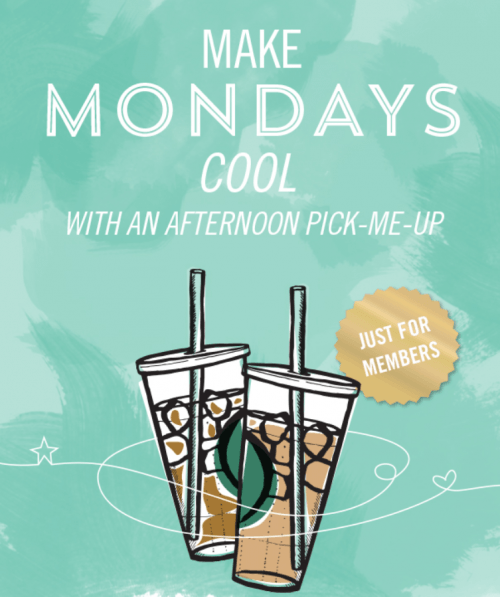 Starbucks Canada wants to help members kick off their weeks on a happy note! Over the next few Mondays, Starbucks will feature exclusive deals for their Rewards Members. This Monday, members can head into their local Starbucks between 2-5pm and enjoy 30% off any iced coffee! This deal even includes cold brew coffees where available. Coffee is great for a caffeine boost during the usual afternoon slump, but I'm not a huge fan of hot drinks during even hotter summer days so I love picking up an iced coffee with milk so that I can cool off, plus still get that boost I need to get through the rest of the day!
Upcoming Monday deals include:
Monday, June 29th: 30% off iced espresso
Monday, July 6th: VIP sample of new Starbucks drink
This offer is available for Starbucks Rewards members only. If you aren't a member, you can sign up here. This offer is valid June 22, 2015 between 2-5pm. Customizations cost extra. This deal is good for one time use.
Click here to read more about this deal from Starbucks Canada.