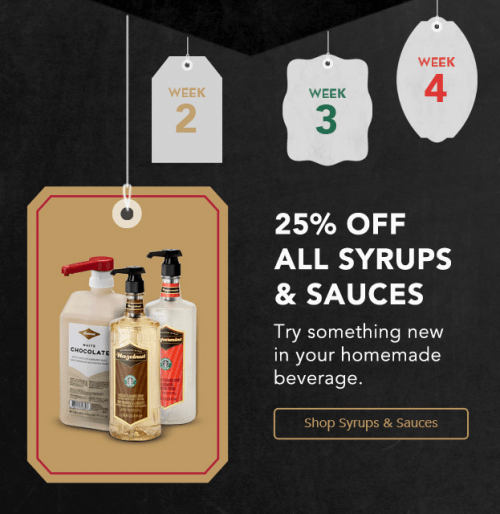 Starbucks Canada Gift Of The Week is a little way to help with Holiday shopping. A new gift is revealed each week and is available online only, no promo code needed. This week is all about syrups and sauces, try something new in your homemade beverage and enjoy 25% at the same time.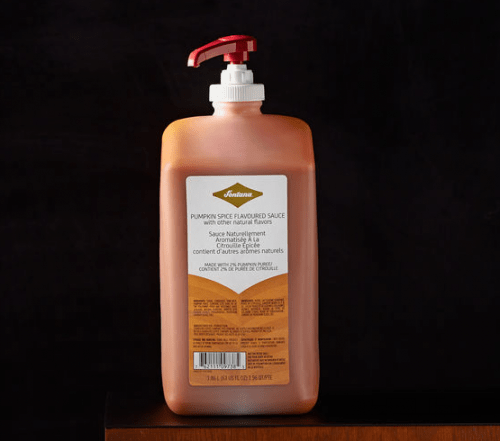 Keep your love of the Pumpkin Spice Latte alive long after its gone. With this 63-fl oz bottle of Pumpkin Spice Flavored Sauce, you can make Pumpkin Spice Lattes at home, or add sweet, spicy complexity to any signature beverage you create. This bottle is regularly $24.76 but thanks to Starbucks Canada's Gift of The Week, this week you can enjoy 25% off until November 15th, 2015, making this available to you online only for $18.57.
Click here to begin shopping at Starbucks Canada.