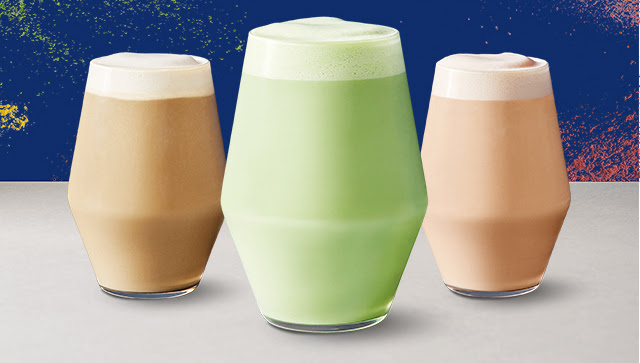 Get ready for Starbucks Canada's upcoming amazing promotion! Enjoy 50% off NEW Teavana tea lattes from 3pm to 6pm, March 2nd to 5th 2018. Whole-lead micro ground tea is high-quality tea ground extra fine, letting you drink in the full rich flavour of the whole leaf. Premium whole-leaf microground tea is lightly sweetened with cane sugar and your choice of steamed milk for a complex tea flavour and a light, creamy finish. The options include:
BLACK TEA LATTE: A malty and sweet blend from India, Kenya and Sri Lanka.
MATCHA TEA LATTE: A vegetal and smooth blend from Japan, China and Korea.
ROOIBOS TEA LATTE: A nutty and honey blend from South Africa.
BLOSSOMING ROSE TEA LATTE: Your choice of microground tea base, customized with layers of soft rose, rhubarb and strawberry notes, and a rosy sugar sprinkle.
Offer good at participating Starbucks stores in Canada. Grande size only. While supplies last. Cannot be combined with other offers or discounts. Chai Tea Lattes, bagged Tea Lattes, and Iced Tea Lattes are not included.