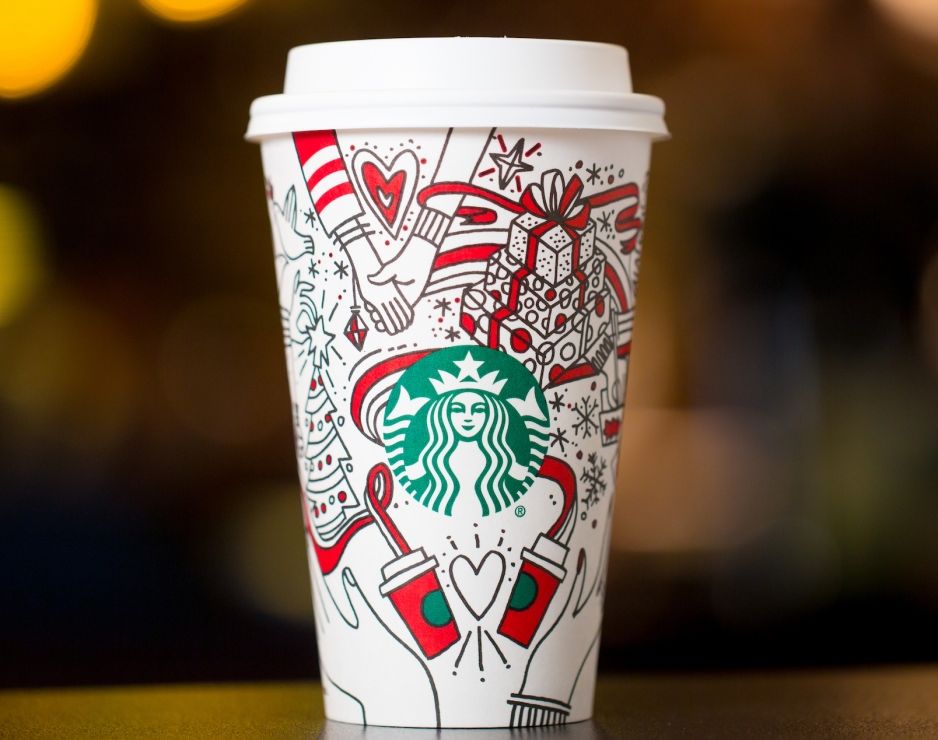 Starbucks has released their 2017 holiday cup! This year, Starbucks has unveiled its first colour-in holiday cup. The cup design starts with a pair of hands holding red cups of coffee, an ode to cups of years past, connected with swirling ribbons with lively holiday scenes and splashes of red and green.
"This year's cup is intentionally designed to encourage our customers to add their own colour and illustrations," said Leanne Fremar, executive creative director for Starbucks. "We love the idea of everyone making this year's cup their own."
Starbucks has marked the arrival of the holidays with specially designed red cups since 1997, becoming a symbol itself of the season. This year, Starbucks Canada will serve beverages in the new holiday cups, including returning favourites such as Chestnut Praline Latte, Caramel Brulée Latte and Peppermint Mocha.
The season's 'cup sleeve' for hot beverages is red with an invitation to "Give Good," which is the theme for this year's holiday campaign. "Giving good can be as small as someone opening the door for you, or recognizing the people that enrich your life – your child's teacher, a caregiver, a family friend," Fremar said. "The holidays are a time to celebrate all the good we give to each other and our community."
What do you think of Starbucks' new holiday cup?