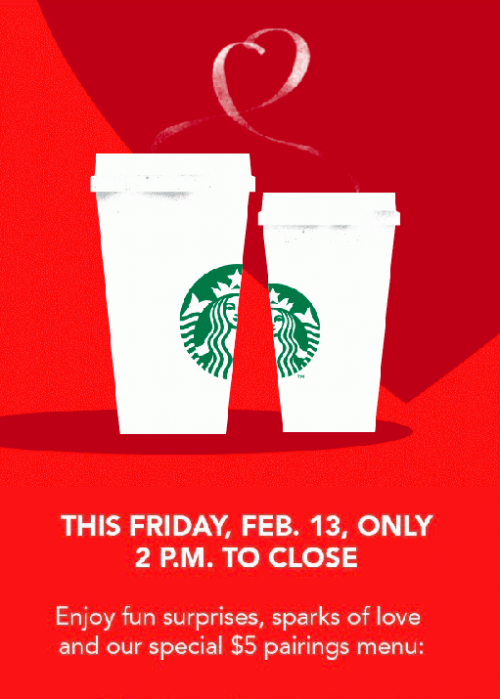 Starbucks Canada is inviting you and your plus one to an event this Friday, February 13th that is marketing itself as the World's Largest #StarbucksDate. The event will run from 2pm to close and inside Starbucks will be providing great pairing treats and 'fun surprises', which they are yet to reveal exactly what they are.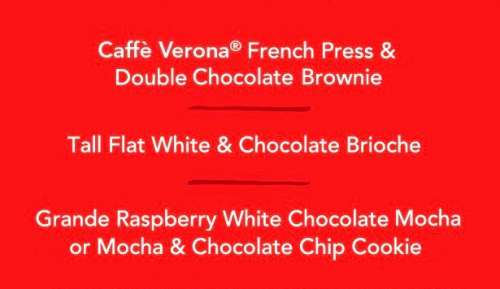 Some of the $5 menu pairings that will be available for you and your plus one's enjoyment include:
Caffe Verona French Press and Double Chocolate Brownie
Tall Flat White and Chocolate Brioche
Grande Raspberry White Chocolate Mocha (or Mocha) and Chocolate Chip Cookie
While I'm not sure of the individual prices for each of these menu items, I know that a Grande Mocha/Raspberry White Chocolate is alone worth over $5 when you include the tax, so you will definitely be getting your moneys worth on this combo (and a massive sugar high!)
Click here to find out more about the Starbucks World's Largest Date event, or to invite your friends to the event.