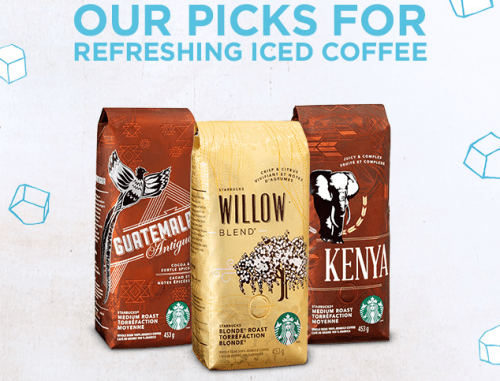 The Starbucks Store Canada is having a FREE shipping deal which you can get when you purchase any two packages of whole bean coffee! To get this deal, enter the promo code COFFEEONICE at checkout. Try your coffee over ice this summer for a refreshing and cool treat! For example, you can get the packages above including:
Kenya Whole Beans for $17.95/lb
Guatemala Antigua Whole Beans for $17.95/lb
Starbucks Willow Blend Whole Beans for $17.95/lb
Starbucks Store Canada has FREE shipping with this deal.
Click here to shop at the Starbucks Store Canada.