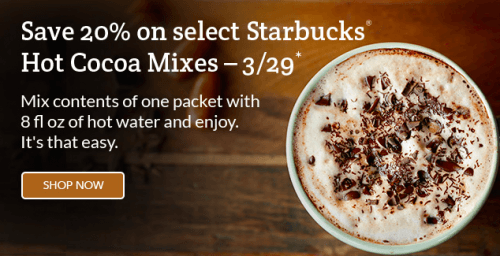 Starbucks Canada has three great little sales on this week that will save you some much need time in the morning, particularly with the 25% off sale on VIA Instant packages, and even a fair amount of money. One of the other time-saving/money-saving sales that Starbucks is having right now is on select packages of their hot cocoa mixes.
For instance, you can pick up an 8-count package of either Starbucks Marshmallow Hot Cocoa Mix and Starbucks Double Chocolate Hot Cocoa Mix for just $6.35, though they were regularly being sold for $7.95.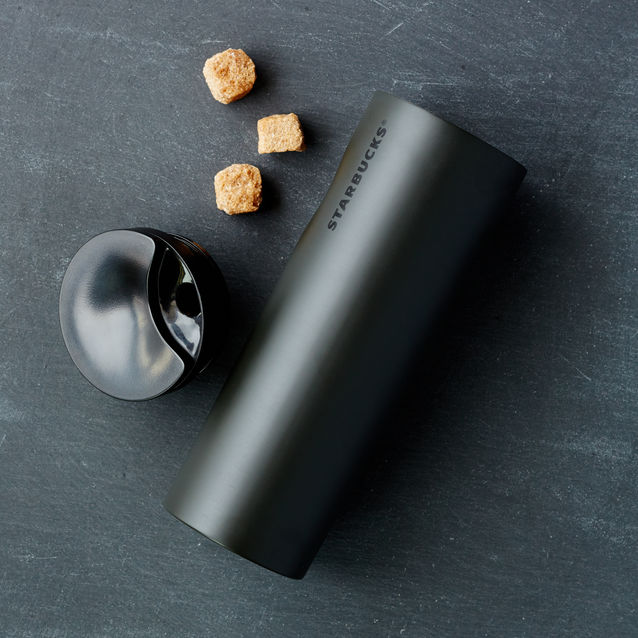 And to carry your on-the-go hot cocoa and VIA packs, you will need a tumbler that suits your busy and constantly moving lifestyle as well. There were two tumbler that seemed to stand out to me in the collection as, though they are a bit more expensive the standard plastic tumblers, they are more resilient (as they are made of stainless steel) and will actually keep your coffee piping hot while you're commuting from home to office. The first one is the Stainless Steel Tumbler in Matte Black. This tumbler measures 16 fl oz and is currently on sale for just $24.95 (regularly $28.95).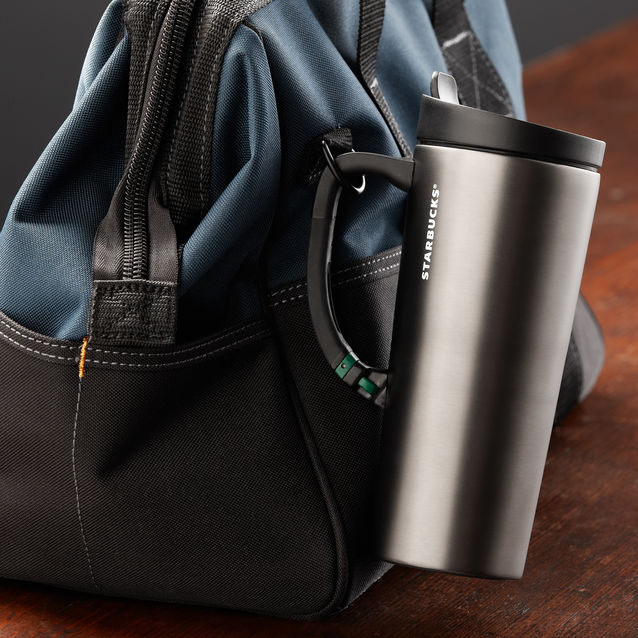 The second tumbler that caught my attention was the Stainless Steel Clip Tumbler with Handle, which is also 16 fl. oz. This tumbler is less expensive, at just $19.95, and has a flexible handle that can easily clip onto you purse, backpack or gym bag.
The Starbucks Store will be running all three of these sales until March 29th, and they also offer free-shipping on all orders that exceed $75.
Click here to begin shopping the on-the-go sale at the Starbucks Store Canada online.