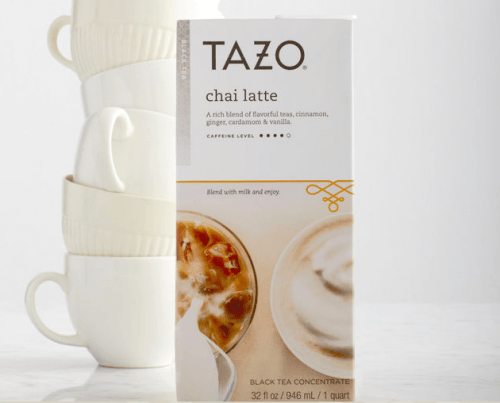 One of my favourite drinks from Starbucks is their Tazo Chai Latte, and if I had the tools required to make an 'at home' version of the Tazo Chai Latte this deal would be one that I'd be snapping up faster than you can say venti! The deal that Starbucks Canada is currently offering on their online store is if you buy a package of Tazo Chai Tea Latte Concentrate, and enter the promo code, SPICE, at the checkout then you will receive 10% off on your entire order.
The Tazo Chai Tea Concentrate from Starbucks is only $5.75 for a 32 fl. oz. box, and so if you were to only purchase one of these you would only have to pay $5.17. You could, however, add-on a couple more products that you usually buy from Starbucks to get the 10% discount on them.
Starbucks will be offering this promotion on Tazo Chai Tea Concentrate until Sunday, April 12th.
Starbucks offers free-shipping on all orders that are $75 or more.
Click here to buy the Tazo Chai Tea Latte Concentrate from Starbucks Canada online.