For all those makeup lovers out there, you should really go take a look at Stila Comestics' sale. Shop Stila's sale now, until March 23, 2016, and you can save up to 70% off lipstick, eyeliner, foundation, concealer, mascara, palettes and much more. They currently have over 50 items on sale, and items as low as just $5, with so many items at such large discounts, you're sure to find something that you like. Prices shown online reflect sale price, for a limited time only, while supplies last.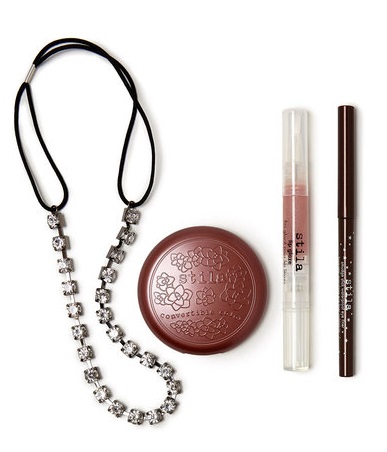 I really like their Glow & Behold set to get ready for a night out. This set includes a convertible colour duo and cheek cream in magnolia (nude brown mauve), deluxe lip glaze in gleam (sparkling mauve), smudge stick waterproof eye liner in lionfish (deep bronze sheen), and a jeweled headband. The value of this set is $79, regularly sold for $29 from Stila Cosmetics, now just $8 (73% off)!
Stila Cosmetics offers free shipping on orders of $50 or more.
Click here to shop Stila Cosmetics' sale.
Click here to see other products offered by Stila Cosmetics.