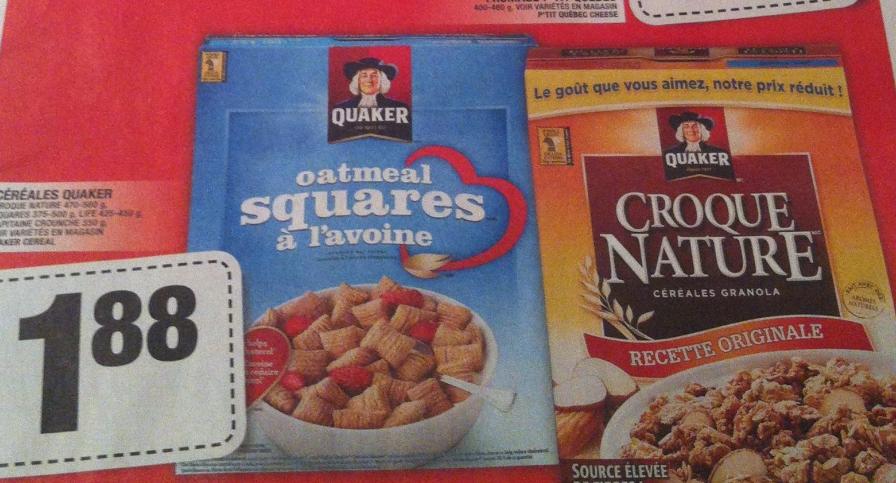 Last week it was Freshco Ontario that had a fantastic price on Quaker cereal. This upcoming week, those of you in Quebec can pick up the cereal at an even better price! From April the 29th to May the 5th, Super C Quebec has Quaker cereals on sale for just $1.88.
If you wish to participate in the Quaker free product coupon promotion, this is an excellent way to maximize your purchase of $10 in Quaker products. To receive a rebate you must purchase $10 worth of qualifying Quaker products and submit your receipt, and you will then be mailed $10 worth of free product coupons, valid on select Quaker products. The Quaker cereal advertised in the flyer are products that qualify for this promotion. Just keep in mind that since you are required to spend $10 or more, if you are only buying cereal, you will need to purchase 6 boxes to be over the $10 mark.
Click here to view this offer on Quaker cereal in the Super C flyer.
Click here for more information about the Quaker $10 coupon rebate promotion.