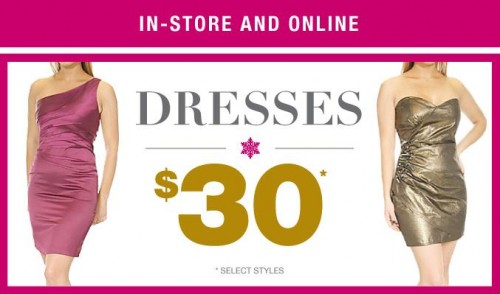 It's that time of year for parties and get togethers that require a "fancy" dress … and just in time Suzy Shier has many of their dresses for only $30! The styles are quite nice and flattering and this offer is available both in store and online.
Click here to shop online dresses
Thanks for the heads up couponlady!