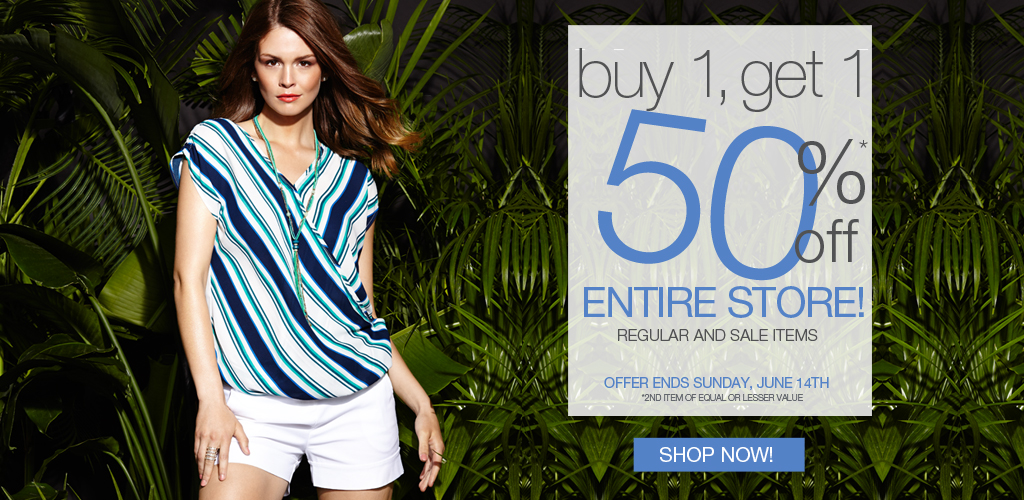 This weekend at Suzy Shier Canada you can really make out like a bandit with their special offer where when you buy any one regular price (or sale priced!) item, you can receive your second item – of equal or lesser value of course – for 50% off. They will only running this promotion until Sunday, June 14th, but it will be available throughout the entire store.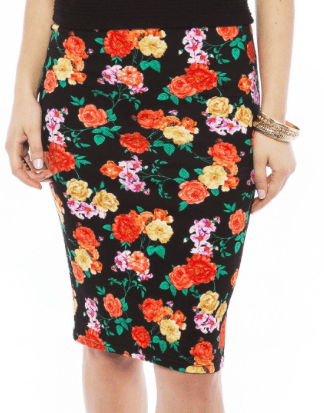 This means that you could pair newly arrived summertime pieces with older items from the sale section, so long as the second item you wish to qualify for the discount is less than or equal to the first item. I was able to pick out an outfit using this newly arrived crochet front tank top ($26) with this bright and powerful looking floral print pencil skirt ($25), which would make my total come to just $38.50 (regularly $51).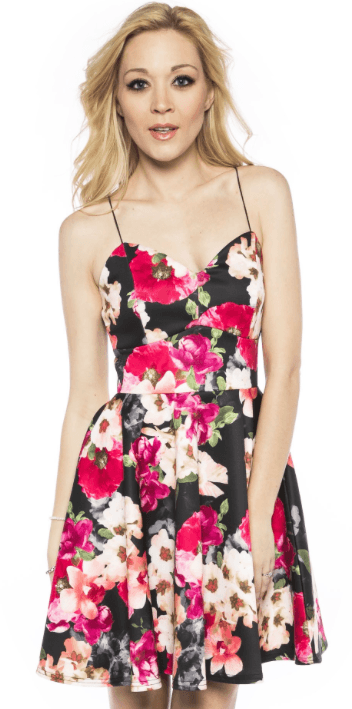 If you're a fan of the floral trend for spring, then you may want to check to see if they have any of these fabulous floral print scuba dresses left in your size (large and extra-large as of the time of this posting), as the dress is currently on sale for just $29.95 (was $45). A nice add-on for this scuba dress, particularly if you're looking to make it more appropriate for a formal occasion, would be this nude coloured knit blazer with piping ($39). By combing a piece from the new arrivals with a less expensive piece from the sale section, you can justify spending a bit more on your first item. The total cost of this outfit would then be just $53.97, though before the 50% off discount and the sale on the dress it would have regularly been $84.
Suzy Shier offers flat-rate shipping fee of between $8-$12, depending on the size of your order.
Click here to begin shopping online at Suzy Shier Canada.