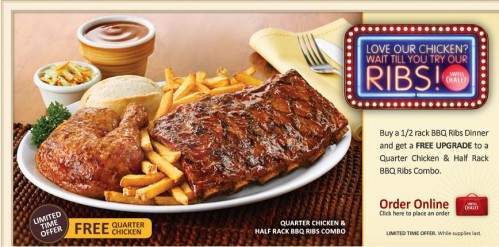 For a limited time, when you order a 1/2 rack rib dinner from Swiss Chalet you will get a quarter chicken added to you meal for FREE.  Sounds like not a bad deal to me.  My husband would love the ribs and I would get the free quarter chicken.  All I would need to order would be a side dish and we would have two full meals! Yummy deal!
Click here to order your Swiss Chalet dinner.
Thanks to couponlady for finding this delectable deal for us!