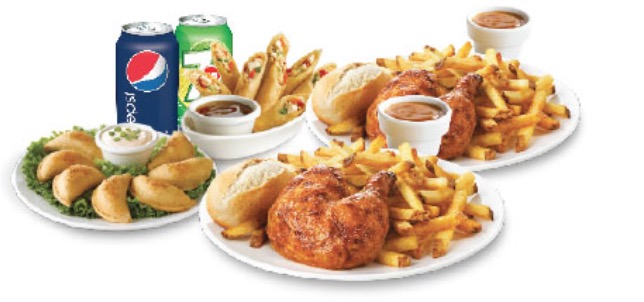 Swiss Chalet Canada has new coupons to help make your dinner plans easy and affordable! The Swiss Chalet offers include:
Deluxe Delivery Dinner for 2 for $25.99. Enjoy 2 quarter chicken Dinners, 2 appetizer, 2 can of pop, for $25.99. To get your discount, enter the coupon code SC265 at checkout.
White meat costs an additional $1.80 per entree. The Swiss Chalet coupons are valid until Tuesday, October 31, 2017.
Click here to order online from Swiss Chalet Canada.