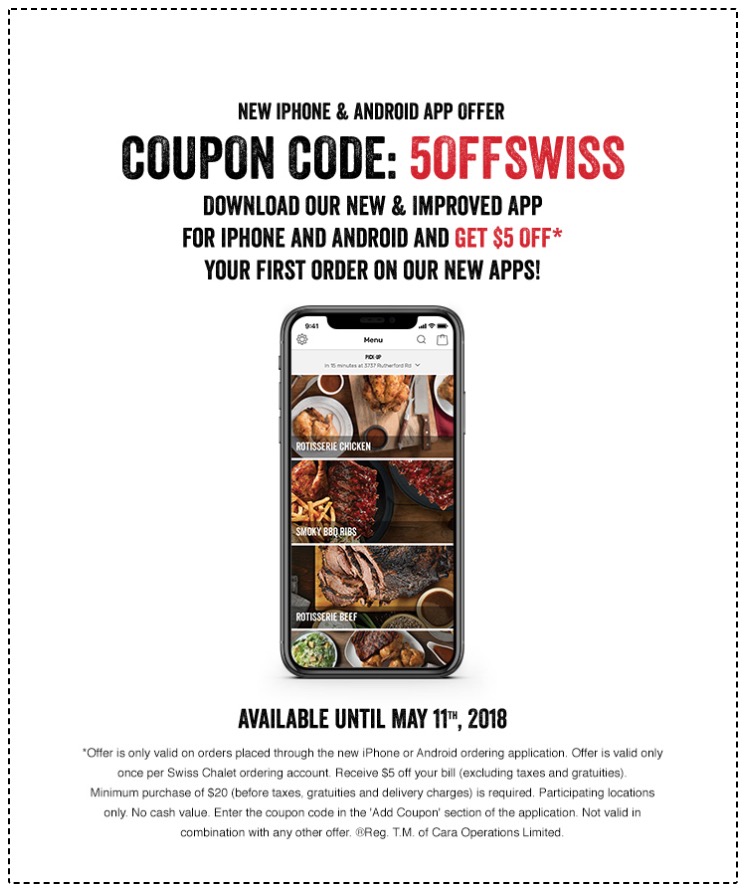 Swiss Chalet Canada has a new coupon available now that includes: Save $5.00 off Your First Order of $20.00 or more with the Swiss Chalet App. Download Swiss Chalet New & Improved app and get $5.00 off your first order on Swiss Chalet app for iPhone & Android.
To get your discount, enter the promo code 5OFFSWISS at checkout. This offer is valid until May 11, 2018.
Click here to Download Swiss Chalet New apps.