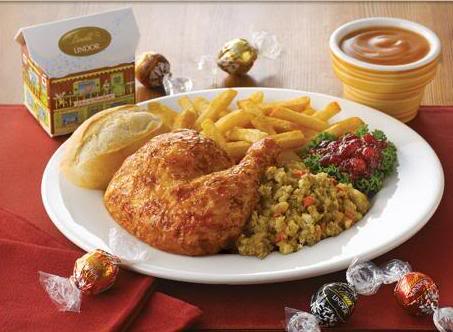 Swiss Chalet's festive special is celebrating its 20th anniversary this season by offering its regular chicken with stuffing, cranberry sauce and your choice of side. Plus receive 5 Lindor truffle chocolates, and a "buy one get one free" quarter chicken dinner coupon. I love the festive special, we go a couple times every winter season and pick it up, and love the chocolates too!
Don't forget to use your SPC and get a free appetizer with your meal purchase.
Thanks to 23edge for sharing this offer with us!