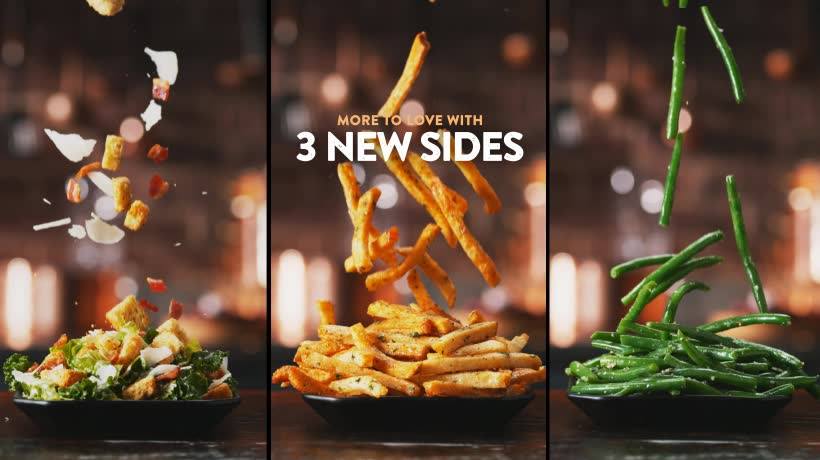 Swiss Chalet Canada has introduced 3 new sides to their menu:
Parmesan Fries: Fresh hand-cut fries, tossed in a garlic parmesan glaze.
Garlic Green Beans: French snipped green beans topped with garlic butter glaze.
Kale Caesar Salad: Fresh kale and romaine lettuce tossed with classic Caesar dressing and topped with crispy bacon, croutons, and shaved Parmesan.