This Victoria Day at every Swiss Chalet Canada location, the first 100 guests to order a Kids Meal in the dining room will get a FREE Turning MeCardTM Mechanimals Starter Pack!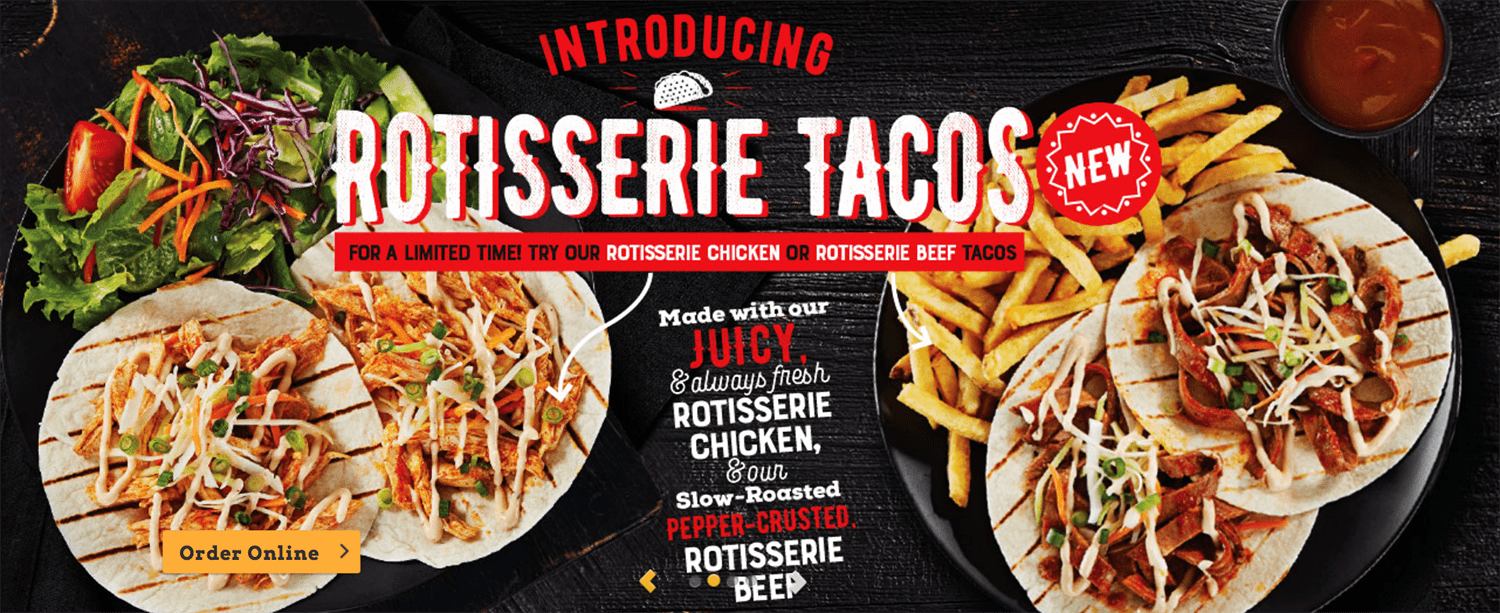 Furthermore, Swiss Chalet are introducing NEW rotisserie tacos! For a limited time, try the new rotisserie chicken or rotisserie beef tacos.
Click here to find a Swiss Chalet near you!