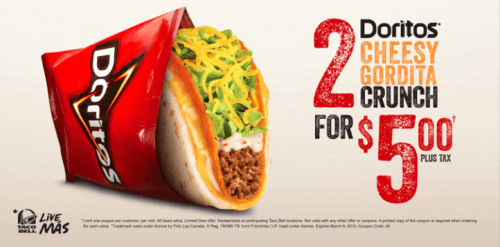 Doritos and Taco Bell: what could be a more lethally delicious combination for our taco craving palettes? Taco Bell Canada is taking a cue from our strange tummy grumblings and is now releasing the new Doritos Cheesy Gordita Crunch taco, which will feature three different cheeses wrapped around a Doritos taco shell and to top it all of will be a hot and zesty Pepper Jack sauce. Sounds good, no?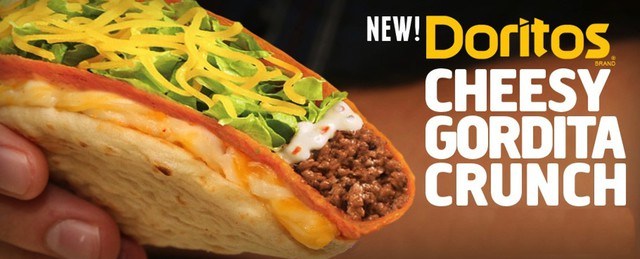 To make matters even more dangerous for those watching their waistlines, but also watching their wallets, Taco Bell will be offering a coupon that will give your 2 Doritos Cheesy Gordita Crunches for just $5 (plus the applicable tax). You won't be able to use this coupon in combination with any other promotion going on in-store, but why would you need (or really want) anything else when you have yourself two Doritos Cheesy Gordita Crunches for just $5?
Click here to print out your Taco Bell Canada Doritos Cheesy Gordita Crunch coupon.