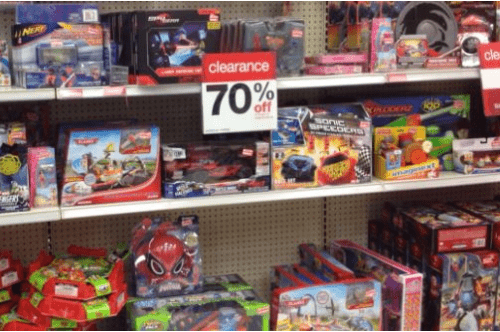 If you have been waiting for a great sale on a toy, check out your local Target store.  All of the toys that were previously reduced are now dropping down to 70% at many stores.   One of our forum members found a RC helicopter for just $20 (regularly $70) and many others have picked up smaller toys at amazing prices.
Some other items our members have found on clearance
Select Kellogg's cereals 50% off
Baby blankets 30% off
Outdoor furniture and accessories 70% off
Packs of 4 batteries $1
Click here to view the latest Target clearance finds. If you do visit, let us know what you find on clearance too.