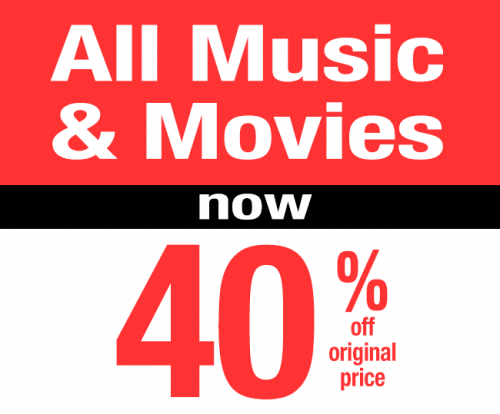 Target Canada has recently announced that there are some more markdowns to come, and this time it is a pretty decent discount! All movies and music will be discounted by 40% off the original price.
We are yet to hear any confirmations of any particularly hot deals, but it's at least worth checking out considering movies (which will includes DVDs and Blu-Rays) can be rather pricey!
Click here to find the nearest retail location of a Target Canada to you.