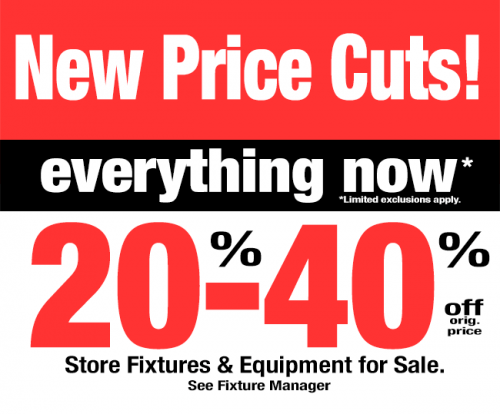 And so it continues, with the Target Canada reductions have now gone up to 40% off their original price during their final closeout sale, with some exceptions applying.
Select pieces will be going between 20%-40% off, but bear in mind that some of these prices may have been initially marked up, only to reflect a 'discount' that only appears larger than what it actually is. While this isn't the nicest of things for consumers to have to deal with, it just means that you may have to do a bit more digging to find the really good deals hidden in Target's liquidation sale. My advice? Always price compare! Especially before making bigger ticket purchases, it's really rather easy to do a quick Google search to see if Walmart or Best Buy has prices that can beat Target's closing ones.
It's a sad time to have to finally face saying goodbye to Target, but at the very least during your time of mourning you should try to pick up some of their last minute hot deals before they completely leave Canada's backyard.