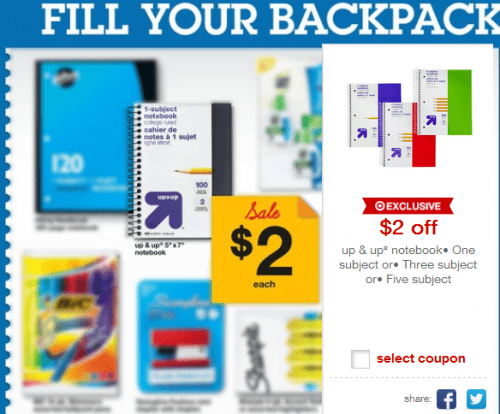 Target have one subject Up&Up notebooks on sale for $2 in the flyer starting tomorrow.  While this is not the best price for a single subject notebook but they also have a printable coupon for $2 off any Up&Up notebook including single subjects.  Using the coupon, you can pick up one of these notebooks for free.
Click here to get your printable coupon.  If you do not have access to a printer, Target also sent coupon booklets with flyers this week including some back to school deals.  This coupon booklet also included a copy of this coupon but you can print two online.  Click here to get more information on this booklet.
Thanks for letting us know about this deal Melissa Winter.