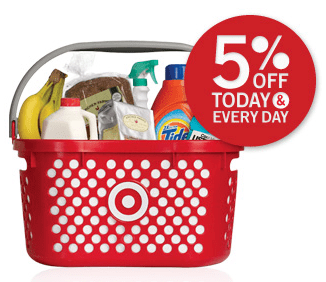 In a press release today, Target confirmed they would be offering their popular RedCard in Canada.
The Target Debit Card, a proprietary Target Canada offering, will link to the cardholder's existing chequing account and can be used only at Target stores in Canada. 

 Royal Bank of Canada will issue the no-annual fee Target RBC MasterCard, which offers cardholders not only REDcard 5% Rewards at Target, but also the ability to earn Target GiftCards® based on their purchases outside of Target.
Both will offer a discount of 5% on almost all items in store.  The fact that it links to my existing debit card and I do not have to sign up for a new credit card for a discount is a huge bonus for me.  Although I will be carefully reading the terms before agreeing to any access to my banking information. It does look promising though and will help those mourning the loss of HBC Rewards from shopping at Zellers. You can apply online for them before the new Target stores open, apply for the new Mastercard at RBC branches or apply in store once they open.