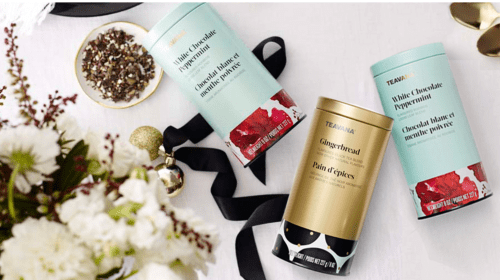 Teavana Canada has some new promo code offers that will help you keep some money in your pockets! Head online to Teavana now and you could take $10 off your $40 purchase using the promo code bat checkout! Whether you're looking to pick up some great items for yourself, or looking for a holiday gift idea, you'll want to take advantage of these savings!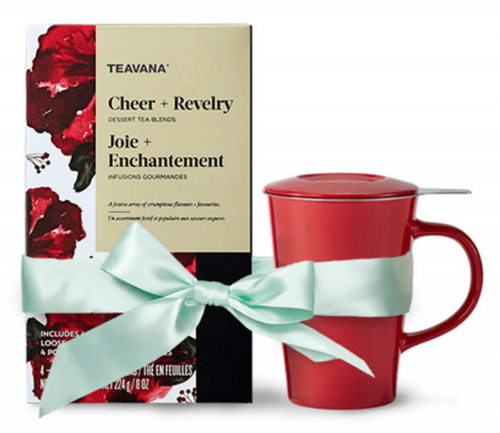 If you're looking for a complete gift set all ready to go, Teavana has great limited edition gift sets like this Sweet Somethings Holiday Set available right now! It's currently being sold for $50, so you can apply the promo code and take off $10, making the total $40. This set has a $55 value and includes a 12 oz Red Angle Infuser Mug, and 4 2 oz packets of loose leaf teas perfect for the holidays, including:
White Chocolate Peppermint Rooibos Tea
CocoCaramel Sea Salt Herbal Tea
Chocolate Chai Black Tea
Gingerbread Black Tea
It's a great gift idea for any tea drinker in your life, and even comes wrapped up in a bow, so all you have to do is place it under the tree!
This offer ends November 15, 2015. Enter the promo code TEA10NOV at checkout. This offer is valid if you have a minimum of $40 worth of regular priced items in your cart. Teavana offers free shipping on orders over $50.